MY SILVER CREEK
Keep it Safe

2009, CITY OF MISSISSAUGA - There is more to Woody Allen than Annie Hall and Hannah and Her Sisters.
Discover a dozen gems from an acclaimed filmmaker whose career spans five decades – and shows no signs of slowing down! Wednesdays starting January 6, 2010. For titles and ratings, please call
905-615-3200

ext 3660.

Event Date(s):

| | |
| --- | --- |
| | January 6, 2010 |
| | January 13, 2010 |
| | January 20, 2010 |
| | January 27, 2010 |
| | February 3, 2010 |
| | February 10, 2010 |
| | February 17, 2010 |
| | February 24, 2010 |
| | March 3, 2010 |
| | March 10, 2010 |
| | March 17, 2010 |
| | March 24, 2010 |



Event Time(s):
7 - 9 pm

Location:
Central Library - Noel Ryan Auditorium
301 Burnhamthorpe Rd. W.
Mississauga
Cost:
Free

Read more, Comments: 0

905-453-3311 - Ext. 4021
Emergency: 911
Non-Emergency: 905-453-3311
TDD: 905-451-1196

PEEL POLICE & COMMUNITY
WORKING TOGETHER

POLICE ALERT
(March 24, 2010)
(December21, 2009)
(December 7, 2009)
(October 26, 2009)
(October 21, 2009)
Catalytic Converters
"Try to park your vehicle in a safe and secure place, where a stranger with a saw would be instantly suspect. When possible, keep your car in the garage, instead".

MOST WANTED
Have you seen them?
Robbery Bureau


Get involved!
We can make a difference!

ON LINE PETITION FOR CANADA-WIDE HANDGUN BAN
PLEASE SPREAD THE NEWS
SAFETY TIP OF THE DAY
If you have a fireplace, woodstove or use gas logs/furnace, make sure you have an operable UL approved carbon monoxide detector.

STAY TUNED
Tuesday nights>7:30 pm
(First aired: July 9, 2009)
A partnership among Peel Regional Police, Rogers Television and other Police Agencies across the GTA, to make our Region a Safer Community. A show intended to engage the public to help the police apprehend suspects and criminals.
The Police Show, produced by the Peel Regional Police, is a weekly half-hour TV show featuring the latest news, as well as legal and crime prevention issues.
Stay Tuned. Visit Rogers Television for more information...
"Hands-Free" Law in full effect
You risk a $155 fine if caught dialing and driving. It's Ontario's law against using handheld devices like cellphones while driving.
Use voice mail and respond to the call at a safer time."
Remember, "You'll survive a missed phone call; you might not survive a collision!"
This safety tip was brought to you by
GRAFFITI
READ IT, RECORD IT, REPORT IT, REMOVE IT
If you see it in our neighbourhood, please let me know and I will take care of it. If you see graffiti in progress, please call 9-1-1.

You can also follow the link below to fill a
Graffiti Report and submit it on line
Do you have a PC at home? Did you know that only 28% of parents are aware that their children use Instant Messaging? Click on the logo below to learn more about this Internet 101 Tool Kit.

CAMPAIGN IN EFFECT
Pedestrian Safety
- I make eye contact with drivers
- I listen to what's around me
- I look left-right-left before crossing the street, and continue looking as I cross
Learn how to
SAFELY STORE AND TREAT WATER

Be prepared to be self-sufficient for at least 72 hours.
Know the risks / Make a plan / Prepare a kit
____________________________________________
Support our Troops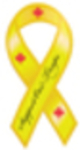 Gallery of our fallen soldiers in Afghanistan
Peel Regional Police pay tribute to our officers serving in Afghanistan
____________________________________________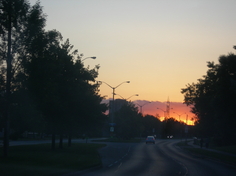 "What is life?
It is the flash of a firefly in the night. It is the breath of a buffalo in the wintertime. It is the little shadow which runs across the grass and loses itself in the sunset." Crowfoot
__________________________________
QUICK LINKS
Check your flight status

Calculator for anything & everything
Need a map? Google it or Bing it
Check out live highway traffic conditions in Toronto and Peel Region, courtesy of Ontario Ministry of Transportation highway cameras. Click here.
Drive Safely.
* KIJIJI - Canada's top free local classifieds site
__________________________________
Information on video
__________________________________
GIVING BACK
Raising money to help breast cancer patients
Be a life saver! Donate blood!
With one visit only, you can save three lives.

Somewhere... there's a child in need.

Please help saving a pet's life!