MY SILVER CREEK
Keep it Safe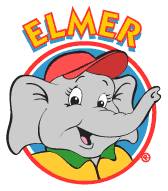 It all started with an Elephant with a bow tie and a timely message:
Look both ways
Before you cross the street.
Use your eyes, use your ears
before you use your feet.

Elmer the Safety Elephant has become synonymous with child safety. He is the well-loved national safety mascot of the Canada Safety Council (CSC). His presence has been felt since 1947 and his popularity has grown with many appearances in schools and in safety villages across Canada . He also volunteers his time at popular events such as the Children's Hospital of Easter Ontario 's Teddy Bear Picnic, various Safety Day Events and Santa Claus Parades. He has a busy social calendar with events across Canada.
CSC is proud to announce a new and improved look to the website for Elmer and his fans. This endeavour was sponsored by Bridgestone Firestone Canada Inc., a company that cares about promoting safe activities for children. Elmer's safety tips and advice are featured in enticing and bright animation and will continue to reach over one million children every year. Children are welcome to come visit Elmer's Safety Village and browse through the fun. Parents and educators will find downloadable resources to facilitate and compliment safety lessons for children.
Elmer's appearance has evolved over the past 60 years, however his message of safety hasn't changed. He started off his career by promoting pedestrian safety in traffic and continues to speak out today on traffic safety. He also advocates for fire safety, railway safety, bicycle safety, internet safety and school bus safety which will always be personal favourites of Elmer. He teaches through sharing poems and lists of easy rules to follow and fun activities to enforce the safety message. He has a genuine love and concern for all children.
The website www.elmer.ca hopes to grow with time and sponsorship funding. It will feature more safety topics and provide endless possibilities of new partnerships. We welcome charitable donations and invite the corporate community to come on board and collaborate with CSC to enhance Elmer's programming and help save lives.
905-453-3311 - Ext. 4021
Emergency: 911
Non-Emergency: 905-453-3311
TDD: 905-451-1196

PEEL POLICE & COMMUNITY
WORKING TOGETHER

POLICE ALERT
(March 24, 2010)
(December21, 2009)
(December 7, 2009)
(October 26, 2009)
(October 21, 2009)
Catalytic Converters
"Try to park your vehicle in a safe and secure place, where a stranger with a saw would be instantly suspect. When possible, keep your car in the garage, instead".

MOST WANTED
Have you seen them?
Robbery Bureau


Get involved!
We can make a difference!

ON LINE PETITION FOR CANADA-WIDE HANDGUN BAN
PLEASE SPREAD THE NEWS
SAFETY TIP OF THE DAY
If you have a fireplace, woodstove or use gas logs/furnace, make sure you have an operable UL approved carbon monoxide detector.

STAY TUNED
Tuesday nights>7:30 pm
(First aired: July 9, 2009)
A partnership among Peel Regional Police, Rogers Television and other Police Agencies across the GTA, to make our Region a Safer Community. A show intended to engage the public to help the police apprehend suspects and criminals.
The Police Show, produced by the Peel Regional Police, is a weekly half-hour TV show featuring the latest news, as well as legal and crime prevention issues.
Stay Tuned. Visit Rogers Television for more information...
"Hands-Free" Law in full effect
You risk a $155 fine if caught dialing and driving. It's Ontario's law against using handheld devices like cellphones while driving.
Use voice mail and respond to the call at a safer time."
Remember, "You'll survive a missed phone call; you might not survive a collision!"
This safety tip was brought to you by
GRAFFITI
READ IT, RECORD IT, REPORT IT, REMOVE IT
If you see it in our neighbourhood, please let me know and I will take care of it. If you see graffiti in progress, please call 9-1-1.

You can also follow the link below to fill a
Graffiti Report and submit it on line
Do you have a PC at home? Did you know that only 28% of parents are aware that their children use Instant Messaging? Click on the logo below to learn more about this Internet 101 Tool Kit.

CAMPAIGN IN EFFECT
Pedestrian Safety
- I make eye contact with drivers
- I listen to what's around me
- I look left-right-left before crossing the street, and continue looking as I cross
Learn how to
SAFELY STORE AND TREAT WATER

Be prepared to be self-sufficient for at least 72 hours.
Know the risks / Make a plan / Prepare a kit
____________________________________________
Support our Troops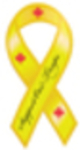 Gallery of our fallen soldiers in Afghanistan
Peel Regional Police pay tribute to our officers serving in Afghanistan
____________________________________________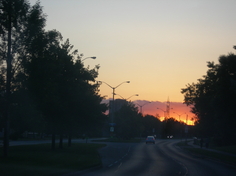 "What is life?
It is the flash of a firefly in the night. It is the breath of a buffalo in the wintertime. It is the little shadow which runs across the grass and loses itself in the sunset." Crowfoot
__________________________________
QUICK LINKS
Check your flight status

Calculator for anything & everything
Need a map? Google it or Bing it
Check out live highway traffic conditions in Toronto and Peel Region, courtesy of Ontario Ministry of Transportation highway cameras. Click here.
Drive Safely.
* KIJIJI - Canada's top free local classifieds site
__________________________________
Information on video
__________________________________
GIVING BACK
Raising money to help breast cancer patients
Be a life saver! Donate blood!
With one visit only, you can save three lives.

Somewhere... there's a child in need.

Please help saving a pet's life!