MY SILVER CREEK
Keep it Safe

NO TO GANGS
It's a new disturbing and growing trend. It is called Net-Banging and involves the use of the Internet.
By posting online content that glorifies the thug lifestyle, gangs are using this tool to recruit new members. Be aware. If you are a parent, watch your children while they are surfing the Internet. There's a good website with information about the risks and consequences of being involved with a street gang. It is administered by professionals from Immigration, Customs, Corrections, Probation and police forces throughout Ontario. Just follow this link and learn more: www.notogangs.org
--------------------------------------------------------------------------------------------------------------------------
Statistics show that street gangs have ever been eradicated once they establish firm roots in a community.
As always, the best thing to do is to think ahead and work on prevention. We can keep street gangs out of our community, by getting involved. Crime Prevention is easy and doesn't cost a thing.
Here are a few simple steps to follow:
* Contact Peel Regional Police about dangerous and/or illegal things you see. This might include:
- Graffiti - Houses or places with a high volume of either/both pedestrian or vehicular traffic at all hours of the day and night.
- Groups of persons using alcohol or other drugs
- Drug dealing
- Groups of persons carrying weapons
- Groups of persons controlling a specific neighbourhood
Contact Peel Regional Police, Crime Prevention Services at 905-453-2121 Ext. 4021, Crime Stoppers at 1-800-222-TIPS(4877) or the graffiti hotline at 905-546-4723.
Crime Prevention! It is our responsibility!
---
Things we need to understand about street gangs
- Generally, gang members are young men in their twenties. Although they are few, there are some under the age of 18 and there are some young women.
- Some gangs are multicultural and others come from a single ethnic group.
- They gather around a strong leader and there is a definite chain of command.
- In the past, street gangs were mainly concentrated in large cities, but now they are spreading to smaller communities, rural areas and Aboriginal reserves.
- Mostly, street gangs focus on local crime such as drug dealing, robbery, stealing and selling guns or cars. As well, these gangs are often involved in the sex trade – street level prostitution and exotic dancing clubs. Some gangs will recruit women and children into the sex trade and ship them across the country, often using intimidation and abuse.
- Some street gangs go into more sophisticated crime, such as producing counterfeit goods and marihuana and other illegal drugs.
Source: Organized Crime - Government of Canada
---
Things to remember:
- Gangs do not offer protection.
- Gang members are not loyal to the end. Your life is real world, not a movie.
- You do not get respect from being a gang member.
- You do not belong to something important when you are a gang member.
- If you choose to join a gang, you're cutting yourself from everything else.
Gang members - How do they look like?
Gang members often wear clothes and colours that identify them as being associated with one another. Things like a certain kind of bandana or a certain style of clothes. Sometimes they share unique hand gestures or use nick names chosen by gang members. But, more often you can tell a gang member by how he or she acts.
There are some exceptions, but usually gangs get started for one reason - to commit crimes such as break and enters or thefts from stores and businesses. Some gangs are involved in drugs, and some will make specific plans to hurt people. Be careful! If you hang around with a gang member, chances are you will get involved in crime.
The big attraction Kids often get involved in gangs at school because they want to feel as if they belong to something. Maybe things aren't going well at home, or maybe they have a hard time getting good grades. Myths about gang life Gang members are loyal to the end.
In movies, gang members are portrayed as "brothers" who stick together no matter what. But in the real world, this is not always the case. Established gang members often "sell" newer members to other gangs because they are no longer useful to their gang. When this happens, members are traded to a rival gang whether they want to be or not, for money, material possessions or drugs.
Gangs offer protection
Sometimes this is true. But more often than not, this will lead to more violent fights with rival gangs down the road. After all, those who protect you will look for the same in return. New members who are looking for protection from a bully or a bad situation usually have better success through other alternatives.
Gangs get respect
Gangs sometimes talk about getting respect, but what they are really talking about is fear. Obeying out of fear is not the same thing as looking up to someone because he or she is highly regarded.
Being a gang member means you belong to something important
Actually, when you make the choice to belong to a gang, you cut yourself off from everything else. You can't hang around with whoever you want anymore - the gang will dictate who your friends are. The gang will become your new "family," isolating you from your true family. And, if you get arrested for the crime you do, you could lose your freedom.
Friends as gang members
Some people think it's tough to hang with gang members, but at the same time, they think they won't get drawn into gang life. But where do you think new members come from?
Gang members will sometimes recruit new members by getting one person or a group of friends to go along on a crime. Once involved in one crime, the gang member will threaten to tell on the friend if he walks away. In other cases, a gang member will buy clothes or other possessions for someone, then expect payback by doing crime for the gang. Girls are not immune to being drawn into gang life. In some cases, girls are also lured into prostitution through gang involvement.
Source: Calgary Police
---
HOW TO DISCOURAGE YOUR CHILDREN FROM JOINING A STREET GANG
- Meet your children's friends. Try to find out who they are and what kind of influence they have over your children. If your child chooses mostly friends from street gangs, chances are he/she will become involved in one.
- Make sure you occupy their free time. Give them responsibilities. - Enroll your children in after school programs and activities.
- Teach your children civic pride and be a good example. Talk to them and be an active parent.
- Monitor your children's online activity.
- Know your neighbours. Join a Neighbourhood Watch Program. - Report and remove graffiti around your neighbourhood.
- Discourage street gangs from hanging around your neighbourhood.
- Get involved and immediately report illegal activities you may see.
Contact Peel Regional Police, Crime Prevention Services at 905-453-2121 Ext. 4021, Crime Stoppers at 1-800-222-TIPS(4877) or the Graffiti Hotline at 905-546-4723.
---
Is your child's attitude changing?
Is your child involved in gang activity?
Be aware and learn how to recognize the warning signs
Signs that your child may be involved in gang activity
- Suddenly performs poorly in school
- Suddenly argumentative with parents and teachers
- Show signs of tobacco, alcohol or drug use
- Changes circle of friends and desires too much privacy
- Carries a weapon or conceals personal items
- Makes impulsive, excessive purchases (clothes, jewelry, car)
- Has large sums of money from an unexplained source
- Gets tattoos or draws graffiti on personal belongings
- Uses a gang's specific colours, emblems or hand signals
- Has had negative interactions with police
- Engages in vandalism or delinquent behaviour
What parents can do to assist in preventing gang activity
- Spend quality time with your child and get involved in their education
- Be a positive role model and set the right example
- Know your child's friends and their families
- Teach your child how to cope with peer pressure
- Help your child develop good conflict/resolution skills
- Encourage your child to participate in positive after school activities with adult supervision (e.g. organized sports, youth groups)
- Challenge your children's whereabouts
- Set expectations
Source: Ottawa Police
905-453-3311 - Ext. 4021
Emergency: 911
Non-Emergency: 905-453-3311
TDD: 905-451-1196

PEEL POLICE & COMMUNITY
WORKING TOGETHER

POLICE ALERT
(March 24, 2010)
(December21, 2009)
(December 7, 2009)
(October 26, 2009)
(October 21, 2009)
Catalytic Converters
"Try to park your vehicle in a safe and secure place, where a stranger with a saw would be instantly suspect. When possible, keep your car in the garage, instead".

MOST WANTED
Have you seen them?
Robbery Bureau


Get involved!
We can make a difference!

ON LINE PETITION FOR CANADA-WIDE HANDGUN BAN
PLEASE SPREAD THE NEWS
SAFETY TIP OF THE DAY
If you have a fireplace, woodstove or use gas logs/furnace, make sure you have an operable UL approved carbon monoxide detector.

STAY TUNED
Tuesday nights>7:30 pm
(First aired: July 9, 2009)
A partnership among Peel Regional Police, Rogers Television and other Police Agencies across the GTA, to make our Region a Safer Community. A show intended to engage the public to help the police apprehend suspects and criminals.
The Police Show, produced by the Peel Regional Police, is a weekly half-hour TV show featuring the latest news, as well as legal and crime prevention issues.
Stay Tuned. Visit Rogers Television for more information...
"Hands-Free" Law in full effect
You risk a $155 fine if caught dialing and driving. It's Ontario's law against using handheld devices like cellphones while driving.
Use voice mail and respond to the call at a safer time."
Remember, "You'll survive a missed phone call; you might not survive a collision!"
This safety tip was brought to you by
GRAFFITI
READ IT, RECORD IT, REPORT IT, REMOVE IT
If you see it in our neighbourhood, please let me know and I will take care of it. If you see graffiti in progress, please call 9-1-1.

You can also follow the link below to fill a
Graffiti Report and submit it on line
Do you have a PC at home? Did you know that only 28% of parents are aware that their children use Instant Messaging? Click on the logo below to learn more about this Internet 101 Tool Kit.

CAMPAIGN IN EFFECT
Pedestrian Safety
- I make eye contact with drivers
- I listen to what's around me
- I look left-right-left before crossing the street, and continue looking as I cross
Learn how to
SAFELY STORE AND TREAT WATER

Be prepared to be self-sufficient for at least 72 hours.
Know the risks / Make a plan / Prepare a kit
____________________________________________
Support our Troops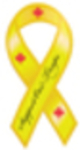 Gallery of our fallen soldiers in Afghanistan
Peel Regional Police pay tribute to our officers serving in Afghanistan
____________________________________________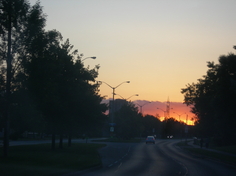 "What is life?
It is the flash of a firefly in the night. It is the breath of a buffalo in the wintertime. It is the little shadow which runs across the grass and loses itself in the sunset." Crowfoot
__________________________________
QUICK LINKS
Check your flight status

Calculator for anything & everything
Need a map? Google it or Bing it
Check out live highway traffic conditions in Toronto and Peel Region, courtesy of Ontario Ministry of Transportation highway cameras. Click here.
Drive Safely.
* KIJIJI - Canada's top free local classifieds site
__________________________________
Information on video
__________________________________
GIVING BACK
Raising money to help breast cancer patients
Be a life saver! Donate blood!
With one visit only, you can save three lives.

Somewhere... there's a child in need.

Please help saving a pet's life!