MY SILVER CREEK
Keep it Safe

Our Coat of Arms
Our Motto:
Leading Today for Tomorrow
When the Europeans arrived here in te 1600s, Iroquoian and Algonquian speaking peoples lived in the Credit River Valley area. Mississaugas was the name of one of the First Nations groups the traders found around that area. The tribe was originally from Lake Huron and by 1700 the Mississaugas had driven away the Iroquois.
Mississauga is Canada's 6th most populous municipality. It was purchased by the British in 1805.
Then in 1805 officials from York (what is now Toronto) purchased 84,000 acres of land from the Mississaugas. The price? 1,000 pounds!!! The region would become known as the Toronto Township.
That was just the begining...
Now...
Our city had the largest population growth in Canada (89,500) between the census years of 1986-1991, and between 1991-1996 another 80,994 were added. Mississauga is debt-free and has not borrowed money since 1978.
Mississauga City Hall
September 2008
(Picture© Anabela)
Mississauga was established as a town in 1968 and incorporated as a city in 1974. Our coordinates are 43o'36'N, 79o39'W. The area of Mississauga is 288.42 Km2 (111.4 sq. mi.)
The city is growing... Plans for up to 40 new high-rise residential buildings have been approved recently for the city centre area near the Square One Shopping Centre.
Square One
Ontario's largest mall
(Picture©Anabela)
In 2006 an international architectural design competition was held for a 50 storey condo tower that is intended to be a landmark for the city.
The building known as Marilyn Monroe for its curves and supposed sexiness is scheduled to be finished by 2010 and was designed by Chinese architect Yansong Ma. For more detailed information, please follow this link http://www.answers.com/topic/absolute-world-1
2009 July 04 - Marilyn Monroe on construction
(Picture©Anabela)
Mississauga is...
A diverse, progressive and award-winning municipality located on the shores of Lake Ontario in the heart of the Greater Toronto Area (GTA), Mississauga prides itself on enhancing its citizens' quality of life by providing superior services, revitalizing its infrastructure and conserving the environment. Mississauga's commitment to innovation, operational excellence and fiscal responsibility reflects the City's motto: "Leading Today for Tomorrow."
Source: City of Mississauga

Some quick facts about Mississauga
- 6th largest city in Ontario
- Population: Approximately 730,000 (2009) - Residents of the city are called Mississaugans
- 480 public parks and woodlands and 23 major trail systems
- Home to 55,000 businesses (2009), including 61 Fortune companies with Canadian head offices or major divisional head offices.
- Home for Ontario's largest mall (Square One)
- Site of Canada's largest international airport (Pearson International)
- It has the greatest concentration of major highways in the country
- The city has the same mayor (known as Hurricane Hazel) since 1978. In 2006 she was re-elected for her 11th consecutive term, holding a 91% majority of the votes
- Our Sister City is Kariya, Aichi, Japan.
http://www.mississauga.ca/portal/cityhall/sistercity
- The Credit River valley provides scenic recreational parkland and its clean waters are good for fishing. Two marinas along the shores of Lake Ontario provide outdoor leisure opportunities.
- 11 Community Centres located throughout the city. For a complete list of city facilities, please visit www.mississauga.ca
- The Mississauga Library System is one of the largest in Canada, with over 300,000 users, 16 branch libraries and a multi-floor central library.
- For seven years in a row Mississauga was recognized as the safest city in Canada, as documented in a national study based on crime statistics from major cities across the country. (2006)
- Our city is protected by Peel Regional Police. It is the 2nd largest municipal police service in Ontario and the 3rd largest in Canada and provides one police officer per 669 residents.
- Mississaga has a professional Fire Service with one firefighter per 1,100 residents, staffin 20 fire halls across the city. For more information, please visit www.mississauga.ca/fire
---
Mississauga Safest City in Canada
Seven Years Running
For seven years in a row, Mississauga is Canada's safest City when compared with other major Canadian cities, according to a report commissioned by the Mississauga Crime Prevention Association (MCPA) and prepared by Intercon Security. The study compared Mississauga's crime rate against Toronto, Hamilton, Ottawa, Montreal, Winnipeg, Edmonton, Calgary and Vancouver.
"The residents of Mississauga are part of the crime prevention solution," said Mayor Hazel McCallion. "They are involved, report incidents, look out for their neighbours and take pride in their City."
"Mississauga ranked favourably in all specific crime categories," said MCPA Executive Director Ian Cunningham. "In reported robberies, it experienced a 19.6% decrease; the greatest decrease compared to other cities from 2004," Cunningham added.
The study compared the incidence of criminal code offences, including violent crimes, crimes against property and other offences. The crime rate was calculated on the basis of occurrences per one hundred thousand population using 2005 data. Mississauga's total crime rate was 3,543 occurrences, down 0.6 per cent from the previous year.
In addition, the study cites Mississauga ranked first with the lowest rate of crime per 100,000 population in all three major categories of crime (violent crime, property crime and other criminal code offences). Mississauga also ranked lower than both the province of Ontario and the nation in these categories.
Cunningham reminds residents of the importance of crime prevention measures at this time of year. "As we head into the holiday season, it's important to keep crime prevention in mind to ensure that you are not a victim," says Cunningham.
Source: City of Mississauga - Dec.21/2006
---
PROFILE OF OUR MAYOR
'HURRICANE' HAZEL
THE LONGEST-SERVING MAYOR IN CANADA
Though a separate municipal concern, the Canadian city of Mississauga has long had to exist within the shadow of its larger neighbour Toronto and has since been absorbed into its metropolitan sprawl. It is content to regard itself as part of the Greater Toronto Area however, one of the fastest-growing regions of North America with five million inhabitants, of which 700,000 reside in Mississauga itself.
Where the city is able to assert itself in regional politics is through its mayor, 'Hurricane' Hazel McCallion, who has won every mayoral election contested since 1978. Even at 84 years old she shows little sign of withdrawing from Canadian politics, gaining re-election in 2003 and receiving the Order of Canada in 2005 as well as being runner-up in World Mayor 2005. She is the longest serving mayor in Canada and has kept the city debt-free since her first term of office.
Mississauga's city council comprises the mayor and nine city councillors. It sits within the Peel Regional Municipality of Ontario, the county authority covering the suburbs of Toronto, which provides a range of strategic-level services across the towns and cities under it. In its history since incorporation as a city in 1974, there have only been three mayors elected in Mississauga, the first two serving only one term each before McCallion secured election in 1978. Urban sprawl across the ever expanding Greater Toronto Area has proven to be a point of contention in the mayor's record and something she had publicly acknowledged failing to prevent during her tenure, despite recent attempts to provide a solution.
McCallion began her political career in 1968 on the Streetsville municipality, a village body later absorbed into Mississauga under the new city guise in 1974. After becoming Chairman of the Planning Board, she progressed to become deputy reeve, then reeve and then mayor of Streetsville, until its incorporation into Mississauga. Successfully gaining election to the new Mississauga city council and the Peel Regional Municipality, it was not long before she secured the mayoralty of the city, where she has remained since. Her reputation over the past quarter century has hinged on her financial acumen and political pragmatism, with her no-nonsense style endearing her to constituents and alienating some opponents.
In addition to her enviable achievement of keeping the city debt-free throughout her tenure as mayor, in 1991 she became the first mayor to submit their city's budget to public participation. Her various appointments at city, regional and national level since 1978 are too numerous to list, though her international honours include Germany's Cross of the Order of Merit in recognition of her role in Canadian-German trade affairs. Politically McCallion can be regarded as a conservative but has criticised the federal leadership of the Conservative Party of Canada in recent years over its attitude towards city governments.
The issue of dense urban sprawl and unrestricted growth across the region has led some in Mississauga to ponder a move towards unitary city status, therefore seceding from the Peel Regional Municipality. McCallion and others have tabled motions to this effect but the decision ultimately resides with the state legislature. Opposition to the concept has been mounted by politicians in the regional capital of Brampton, who then have to contemplate similar moves. The regional authority exercises control of local policing, environmental affairs, social housing, planning and healthcare. The Greater Toronto Area Mayors' Committee, founded by McCallion herself in 1992, brings together the region's 30 mayors and the four regional municipality chairs in one co-ordinating body.
Andrew Stevens
worldmayor.com
To read Mayor Hazel McCallion's Biography, please click
here
...
---
Looking for a hotel room in Mississauga?
---
905-453-3311 - Ext. 4021
Emergency: 911
Non-Emergency: 905-453-3311
TDD: 905-451-1196

PEEL POLICE & COMMUNITY
WORKING TOGETHER

POLICE ALERT
(March 24, 2010)
(December21, 2009)
(December 7, 2009)
(October 26, 2009)
(October 21, 2009)
Catalytic Converters
"Try to park your vehicle in a safe and secure place, where a stranger with a saw would be instantly suspect. When possible, keep your car in the garage, instead".

MOST WANTED
Have you seen them?
Robbery Bureau


Get involved!
We can make a difference!

ON LINE PETITION FOR CANADA-WIDE HANDGUN BAN
PLEASE SPREAD THE NEWS
SAFETY TIP OF THE DAY
If you have a fireplace, woodstove or use gas logs/furnace, make sure you have an operable UL approved carbon monoxide detector.

STAY TUNED
Tuesday nights>7:30 pm
(First aired: July 9, 2009)
A partnership among Peel Regional Police, Rogers Television and other Police Agencies across the GTA, to make our Region a Safer Community. A show intended to engage the public to help the police apprehend suspects and criminals.
The Police Show, produced by the Peel Regional Police, is a weekly half-hour TV show featuring the latest news, as well as legal and crime prevention issues.
Stay Tuned. Visit Rogers Television for more information...
"Hands-Free" Law in full effect
You risk a $155 fine if caught dialing and driving. It's Ontario's law against using handheld devices like cellphones while driving.
Use voice mail and respond to the call at a safer time."
Remember, "You'll survive a missed phone call; you might not survive a collision!"
This safety tip was brought to you by
GRAFFITI
READ IT, RECORD IT, REPORT IT, REMOVE IT
If you see it in our neighbourhood, please let me know and I will take care of it. If you see graffiti in progress, please call 9-1-1.

You can also follow the link below to fill a
Graffiti Report and submit it on line
Do you have a PC at home? Did you know that only 28% of parents are aware that their children use Instant Messaging? Click on the logo below to learn more about this Internet 101 Tool Kit.

CAMPAIGN IN EFFECT
Pedestrian Safety
- I make eye contact with drivers
- I listen to what's around me
- I look left-right-left before crossing the street, and continue looking as I cross
Learn how to
SAFELY STORE AND TREAT WATER

Be prepared to be self-sufficient for at least 72 hours.
Know the risks / Make a plan / Prepare a kit
____________________________________________
Support our Troops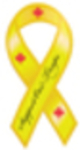 Gallery of our fallen soldiers in Afghanistan
Peel Regional Police pay tribute to our officers serving in Afghanistan
____________________________________________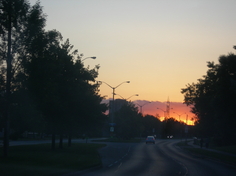 "What is life?
It is the flash of a firefly in the night. It is the breath of a buffalo in the wintertime. It is the little shadow which runs across the grass and loses itself in the sunset." Crowfoot
__________________________________
QUICK LINKS
Check your flight status

Calculator for anything & everything
Need a map? Google it or Bing it
Check out live highway traffic conditions in Toronto and Peel Region, courtesy of Ontario Ministry of Transportation highway cameras. Click here.
Drive Safely.
* KIJIJI - Canada's top free local classifieds site
__________________________________
Information on video
__________________________________
GIVING BACK
Raising money to help breast cancer patients
Be a life saver! Donate blood!
With one visit only, you can save three lives.

Somewhere... there's a child in need.

Please help saving a pet's life!