MY SILVER CREEK
Keep it Safe

YOUR HOME
GENERAL HOUSEHOLD TIPS
- Never store flammable liquids such as paint supplies or cleaning products near heating units. These products should be stored in their original containers with the manufacturer's label attached. Keep them out of the reach of children.
- Check all electrical outlets for loose fitting plugs. A loose connection can be an indicator of either a worn receptacle or plug, which can cause overheating and fires. If defective, they should be replaced by a qualified person.
- Reduce operating costs and improve the efficiency of your refrigerator. Perform annual maintenance by cleaning the coils and checking the drain. At least twice a year make sure the operating temperature is set appropriately.
- Select energy-efficient models when buying office equipment and home electronics. Connect them to power strips with surge protectors and turn off when not in use. Extension cords should only be used temporarily.
- Landscaping with appropriate trees, shrubs and vines will help shade your home and reduce cooling costs. Effective landscaping can also serve as a windbreak to keep heating costs down.
Fresh cut flowers will last much longer by adding a few tablespoons of vinegar to clean water. The vinegar prevents bacteria which, in turn, extends the life of your flowers.
- Be prepared for an emergency situation. A responsible adult should be able to locate and shutt off the home's heating fuel, electric and water supply valves. All fire extinguishers should be checked periodically to ensure they have an adequate charge.
---
PROFESSIONALS I TRUST AND FEEL COMFORTABLE RECOMMENDING TO YOU
John Muirhead
Associate Broker
Royal LePage
Real Estate Services Ltd.
www.royallepage.ca/johnmuirhead
Email: jmuirhead@trebnet.com
905-828-1122
5055 Plantation Place
Mississauga, ON
L5M 6J3
Trumble Home Improvements
Rob Trumble
Email: trumblehome@rogers.com
647-285-3532
4320 Shelby Crescent
Mississauga, ON
L4W 3T3
---
TIPS FOR INDOOR WATER SAVINGS
Replace any older toilets with ultra-low flow models that flush with only 6 litres (1.3 gallons) of water.


Install toilet devices such as displacement bags, toilet dams, or adjustable flappers to save water each time the toilet is flushed. (Available in Indoor Water Efficiency Kits)


Install a water efficient showerhead that uses no more than 10 litres (2.5 gallons) of water per minute. (Available in Indoor Water Efficiency Kits)


Reduce your showering time to 5 to 8 minutes.


Install aerators on your kitchen and bathroom faucets to reduce water use by up to 8 litres (1.8 gallons) per minute. (Available in Indoor Water Efficiency Kits)


When replacing your washing machine, try a high-efficiency, front loading machine, which uses about 30 per cent less water and anywhere from 40 to 70 per cent less energy.


When replacing your dishwasher, choose a water efficient dishwasher that uses only 27 litres (6 gallons) per load.


Try to run your appliances, such as the washing machine and dishwasher only when full, using the energy saver or shortest cycle.


Check toilets and faucets regularly for leaks to save several litres of water each day. ( Toilet leak detection tablets available in Indoor Water Efficiency Kits)


When brushing teeth, shaving, or washing your hands, be careful not to let the water run unnecessarily.
Source: www.peelregion.ca
905-453-3311 - Ext. 4021
Emergency: 911
Non-Emergency: 905-453-3311
TDD: 905-451-1196

PEEL POLICE & COMMUNITY
WORKING TOGETHER

POLICE ALERT
(March 24, 2010)
(December21, 2009)
(December 7, 2009)
(October 26, 2009)
(October 21, 2009)
Catalytic Converters
"Try to park your vehicle in a safe and secure place, where a stranger with a saw would be instantly suspect. When possible, keep your car in the garage, instead".

MOST WANTED
Have you seen them?
Robbery Bureau


Get involved!
We can make a difference!

ON LINE PETITION FOR CANADA-WIDE HANDGUN BAN
PLEASE SPREAD THE NEWS
SAFETY TIP OF THE DAY
If you have a fireplace, woodstove or use gas logs/furnace, make sure you have an operable UL approved carbon monoxide detector.

STAY TUNED
Tuesday nights>7:30 pm
(First aired: July 9, 2009)
A partnership among Peel Regional Police, Rogers Television and other Police Agencies across the GTA, to make our Region a Safer Community. A show intended to engage the public to help the police apprehend suspects and criminals.
The Police Show, produced by the Peel Regional Police, is a weekly half-hour TV show featuring the latest news, as well as legal and crime prevention issues.
Stay Tuned. Visit Rogers Television for more information...
"Hands-Free" Law in full effect
You risk a $155 fine if caught dialing and driving. It's Ontario's law against using handheld devices like cellphones while driving.
Use voice mail and respond to the call at a safer time."
Remember, "You'll survive a missed phone call; you might not survive a collision!"
This safety tip was brought to you by
GRAFFITI
READ IT, RECORD IT, REPORT IT, REMOVE IT
If you see it in our neighbourhood, please let me know and I will take care of it. If you see graffiti in progress, please call 9-1-1.

You can also follow the link below to fill a
Graffiti Report and submit it on line
Do you have a PC at home? Did you know that only 28% of parents are aware that their children use Instant Messaging? Click on the logo below to learn more about this Internet 101 Tool Kit.

CAMPAIGN IN EFFECT
Pedestrian Safety
- I make eye contact with drivers
- I listen to what's around me
- I look left-right-left before crossing the street, and continue looking as I cross
Learn how to
SAFELY STORE AND TREAT WATER

Be prepared to be self-sufficient for at least 72 hours.
Know the risks / Make a plan / Prepare a kit
____________________________________________
Support our Troops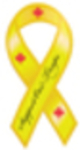 Gallery of our fallen soldiers in Afghanistan
Peel Regional Police pay tribute to our officers serving in Afghanistan
____________________________________________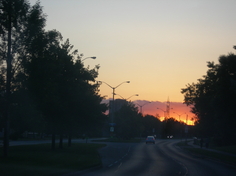 "What is life?
It is the flash of a firefly in the night. It is the breath of a buffalo in the wintertime. It is the little shadow which runs across the grass and loses itself in the sunset." Crowfoot
__________________________________
QUICK LINKS
Check your flight status

Calculator for anything & everything
Need a map? Google it or Bing it
Check out live highway traffic conditions in Toronto and Peel Region, courtesy of Ontario Ministry of Transportation highway cameras. Click here.
Drive Safely.
* KIJIJI - Canada's top free local classifieds site
__________________________________
Information on video
__________________________________
GIVING BACK
Raising money to help breast cancer patients
Be a life saver! Donate blood!
With one visit only, you can save three lives.

Somewhere... there's a child in need.

Please help saving a pet's life!