MY SILVER CREEK
Keep it Safe

Here's a list of several organizations.
You might need one of them sometime...
GOVERNMENT OF CANADA
Federal Government Information and Telephone Numbers
Toll Free:
1-800-O CANADA (1-800-622-6232)
Canada Revenue Agency - Charities Directorate
Phone:
613-954-0410
Toll Free:
1-800-267-2384
www.cra-carc-gc.ca/tax/charities/menu-e.html
Canada's Office of Consumer Affairs (OCA)
http://strategis.ic.gc.ca/epic/site/oca-bc.nsf/en/h_ca00000e.html
GOVERNMENT OF ONTARIO
Ministry of Consumer and Business Services
Phone:
416-326-8555
416- 325-3408 TTY
Toll Free:
1-800-889-9768
1-800-268-7095 TTY
Citizen's Inquiry Bureau
Phone:
416-326-1234
Toll Free:
1-800-267-8097
www.gov.on.ca/MBS/english/myontarioweb/life_events.html
Office of the Public Guardian and Trustee - Attorney General
Phone:
416-326-1963
Toll Free:
1-800-366-0335
www.attorneygeneral.jus.gov.on.ca/english/family/pgt
AUTOMOBILE
Automobile Protection Association (APA)
Phone:
416-204-1444
Canadian Motor Vehicle Arbitration Plan (CMVAP)
Phone:
416-921-2686
Toll Free:
1-800-207-0685
Car Help Canada
Phone:
416-651-0555
Ontario Motor Vehicle
Industry Council (OMVIC)
Phone: 416-226-4500
Toll Free:
1-800-943-6002
LAW ENFORCEMENT
Ontario Provincial Police (OPP) - Crime Prevention Section
Phone:
705-329-7680
Toll Free:
1-888-310-1122
1-888-310-1133 TTY
http://www.opp.ca/Community/CrimePrevention/index.htm
Detachment Directory:
www.gov.on.ca/opp/organization/english/regions.htm
Canadian Crime Prevention Centre
905-453-3311 (Non-Emergency)
905-453-3311 Ext. 4021
Emergency: 911
TDD: 905-451-1196
1-800-222-TIPS(8477)
Halton Regional Police Service
Headquarters
Oakville, ON L6M 3L1
Phone (Voice): 905-825-4777
Phone (Automated): 905-825-9416
Fax: 905-825-9416
TDD: 1-800-990-8199
Email: info@hrps.on.ca
Niagara Regional Police Service
Headquarters
110 James Street
St. Catharines, ON L2R 7E8
PhoneBusters
(National Anti-Fraud Call Centre)
Toll Free:
1-888-495-8501
Public Interest Advocacy Centre
TRAVEL
Travel Industry Council of Ontario (TICO)
Phone:
905-624-6241
Toll Free:
1-888-451-8426
SENIORS
Advocacy Centre for the Elderly
Phone:
416-598-2656
Education Program on Consumer Fraud for Seniors
Phone:
416-961-6888
www.volunteertoronto.on.ca/aboutfraud/
Income Security Programs - Government of Canada
Toll Free:
1-800-277-9914
1-800-255-4786 TTY
Ontario Network for the Prevention of Elder Abuse
Phone:
416-978-1716
Seniors' INFOline - Ontario Seniors' Secretariat
Toll-Free:
1-888-910-1999
1-800-387-5559 TTY
www.gov.on.ca/citizenship/seniors
Senior FriendlyTM Ontario
Phone:
416-351-0095 Ext. 215
Victim Support Line
(Assistance for Elder Abuse)
Phone:
416-314-2447
Toll Free:
1-888-579-2888
CHILDREN
If you have concerns about a child, please call
905-363-6131
The Canadian Safe School Network
http://www.canadiansafeschools.com/home.htm
FLOWERS

(delivery)
http://shop3.1800flowers.com/canada/welcome.do?cm_mmc=tagged-_-na-_-na-_-na&bannerBeacon=true
HOTELSDowntown Toronto
http://www.intoronto.com/maps/hotels.jsp?gclid=CJOj1OOU-ZACFQKHPAodMh703Q
MALLS
Square One
Mississauga
RESTAURANTS
Brampton
http://www.bramptonrestaurants.com/
Mississauga
http://www.menupalace.com/menupalace/establishments/districts/mississauga/mississauga.asp
Toronto
http://www.torontoplus.ca/bars_restaurants?gclid=CK6j-Lfk55ACFQlxOAodxEafXA
MISCELLANEOUS
Bank of Canada
(Counterfeit Bills)
Phone:
613-782-8111
Toll Free:
1-888-513-8212
Consumer Information Gateway
(Information and services from federal/provincial/territorial governments and partners)
Consumers' Association of Canada
Phone:
613-238-2533
Consumers Council of Canada
Phone:
613-961-3487
Electrical Safety Authority (ESA)
Toll Free:
1-877-372-7233
Public Interest Advocacy Centre
OmbudsNetwork Centre for the local area
Phone:
416-777-2043
Toll Free:
1-866-538-3766
National Association for Information Destruction (NAID)
Phone:
416-203-3701
Ontario Network of Sexual Assault/Domestic Violence Treatment Centres
905-453-3311 - Ext. 4021
Emergency: 911
Non-Emergency: 905-453-3311
TDD: 905-451-1196

PEEL POLICE & COMMUNITY
WORKING TOGETHER

POLICE ALERT
(March 24, 2010)
(December21, 2009)
(December 7, 2009)
(October 26, 2009)
(October 21, 2009)
Catalytic Converters
"Try to park your vehicle in a safe and secure place, where a stranger with a saw would be instantly suspect. When possible, keep your car in the garage, instead".

MOST WANTED
Have you seen them?
Robbery Bureau


Get involved!
We can make a difference!

ON LINE PETITION FOR CANADA-WIDE HANDGUN BAN
PLEASE SPREAD THE NEWS
SAFETY TIP OF THE DAY
If you have a fireplace, woodstove or use gas logs/furnace, make sure you have an operable UL approved carbon monoxide detector.

STAY TUNED
Tuesday nights>7:30 pm
(First aired: July 9, 2009)
A partnership among Peel Regional Police, Rogers Television and other Police Agencies across the GTA, to make our Region a Safer Community. A show intended to engage the public to help the police apprehend suspects and criminals.
The Police Show, produced by the Peel Regional Police, is a weekly half-hour TV show featuring the latest news, as well as legal and crime prevention issues.
Stay Tuned. Visit Rogers Television for more information...
"Hands-Free" Law in full effect
You risk a $155 fine if caught dialing and driving. It's Ontario's law against using handheld devices like cellphones while driving.
Use voice mail and respond to the call at a safer time."
Remember, "You'll survive a missed phone call; you might not survive a collision!"
This safety tip was brought to you by
GRAFFITI
READ IT, RECORD IT, REPORT IT, REMOVE IT
If you see it in our neighbourhood, please let me know and I will take care of it. If you see graffiti in progress, please call 9-1-1.

You can also follow the link below to fill a
Graffiti Report and submit it on line
Do you have a PC at home? Did you know that only 28% of parents are aware that their children use Instant Messaging? Click on the logo below to learn more about this Internet 101 Tool Kit.

CAMPAIGN IN EFFECT
Pedestrian Safety
- I make eye contact with drivers
- I listen to what's around me
- I look left-right-left before crossing the street, and continue looking as I cross
Learn how to
SAFELY STORE AND TREAT WATER

Be prepared to be self-sufficient for at least 72 hours.
Know the risks / Make a plan / Prepare a kit
____________________________________________
Support our Troops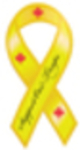 Gallery of our fallen soldiers in Afghanistan
Peel Regional Police pay tribute to our officers serving in Afghanistan
____________________________________________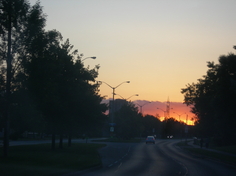 "What is life?
It is the flash of a firefly in the night. It is the breath of a buffalo in the wintertime. It is the little shadow which runs across the grass and loses itself in the sunset." Crowfoot
__________________________________
QUICK LINKS
Check your flight status

Calculator for anything & everything
Need a map? Google it or Bing it
Check out live highway traffic conditions in Toronto and Peel Region, courtesy of Ontario Ministry of Transportation highway cameras. Click here.
Drive Safely.
* KIJIJI - Canada's top free local classifieds site
__________________________________
Information on video
__________________________________
GIVING BACK
Raising money to help breast cancer patients
Be a life saver! Donate blood!
With one visit only, you can save three lives.

Somewhere... there's a child in need.

Please help saving a pet's life!